Leadership Team
Senior Pastor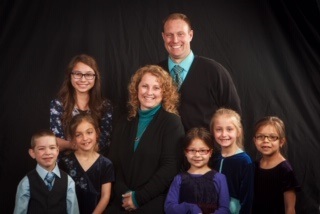 Pastor Chad, Windi, Jasmin, Jerome, Isabel, Shaily, Meadow & Taleah Hesler
Chad Lee Hesler accepted Jesus Christ as his Lord and Savior when he was six years old. God called him into ministry when he was 12, and after wrestling with God for several years, he answered the call pastoring his first congregation in Kaiserslautern, Germany in 2008. After receiving orders to Montana, he became an interim pastor and supply preacher for the Montana Southern Baptist Convention. This allowed him and his family the opportunity to serve as interim for Canyon Ferry Road Baptist Church (CFRBC), and he was called to full-time in October of 2015. Chad comes to the Helena Valley after serving over 11 years active duty (USAF) and is waiting reentry as a Chaplain for the Air National Guard. He and his wife celebrated 18 years of marriage in June 2019. They are originally from the Iowa/Illinois area, and have seven children. They enjoy family outings, vacations, and athletics. Chad enjoys reading, playing and coaching various sports, and working on cars. His education includes an Applied Sciences degree in Vehicle Maintenance from the Community College of the Air Force, a Bachelor of Science in Religion from Liberty University, a Masters of Arts in Theological Studies and a Masters of Divinity in Biblical Studies from Liberty Baptist Theological Seminary. Currently Chad is working on his Doctorate of Ministry degree at Luther Rice University.
Worship & Youth Pastor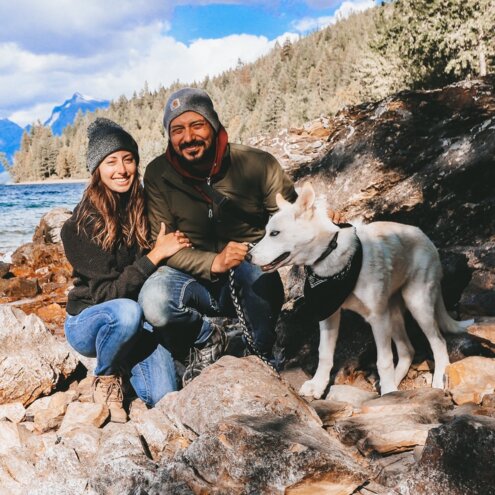 Michael Gray was born and raised in Richmond, Virginia, where he was baptized at 13 years old. God began working in Michael through music around the same age he was baptized. By high school, Michael was a great fan of classical sacred music and pursued the talent given to him by God throughout his college years. While studying at Longwood University in Virginia, Michael began his professional career as a church musician, singing and leading in congregations around Central Virginia. After receiving his Bachelors Degree in Music, Michael moved to Columbia, South Carolina to pursue Masters and Doctoral degrees in music from the University of South Carolina. While in Columbia, Michael worked at a variety of churches and was ultimately called to be the Minister of Music at Killian Road Baptist Church. While ministering at KRBC, Michael also fulfilled the duties of the Youth Pastor. At the end of Michael's residential studies in South Carolina, he began a modest touring career as an opera singer and performer of sacred classical works across the United States. After several years of being on the road, Michael met his wife, Tascha, during a production. Ultimately, the two moved to Helena, Montana, Tascha's hometown, where Michael felt called to return to ministry. Michael feels at home in Canyon Ferry Road Baptist Church, where he directs the worship team and leads Sunday School for the youth. In addition to his ministry at CFRBC, Michael teaches as an adjunct professor through Carroll College in Helena. Michael is currently finishing his dissertation for his doctoral degree through the University of South Carolina.