Right Now Media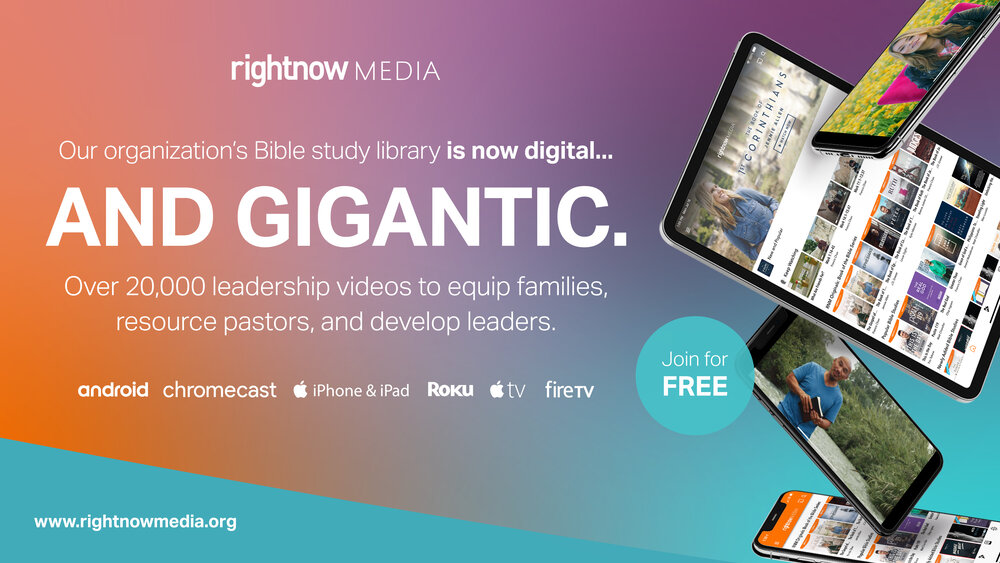 A library filled with a big selection of faith-based videos that can be accessed whenever and wherever you want—on any smart device, or at home on your TV.
Right Now Media has videos for everyone—kids, youth, parents, married couples, college students, single adults, working professionals—which is aimed at helping your spiritual grow.
Also a customizable video Bible study library for every person. Some resources include equipping families, resource groups, and developing leaders.